Neverwinter: Wonders of Gond Event is Returning
Are you ready to join the Wonders of Gond? The Wonders of Gond event is returning to Neverwinter! Players can join from 8th, December to 12th, December. Players are assigned to finish the task and rewards are earned.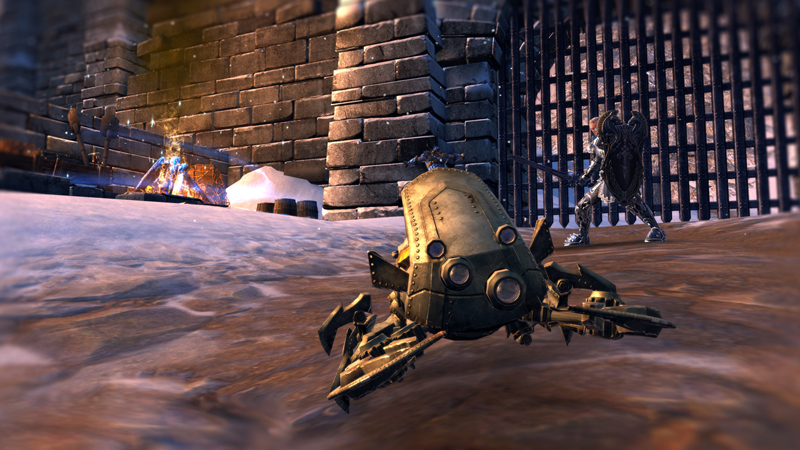 As you adventure through Neverwinter, players will be able to collect Wondrous Grommets that will drop from slaying enemies. This tiny mechanical component is so fascinating it will spur players to explore what extraordinary devices one could create by combining more of these items. Apart from collecting the Wondrous items via the creatures of the Forgotten Realms, players also should do a limited-time task will be made available for most crafting professions. This Level 6 task allows players to convert unrefined crafting materials into a Rank 3 Sprocket, and at higher tiers of success, a Rank 4 Gadget along with several Rank 2 Cogs and Rank 1 Grommets. After players complete the task, the following rewards are earned.
Rewards:
Creations of Wonder Pack - Cost: Doohickey (Rank 7): A grand reward for reaching the highest level of craftsmanship and ingenuity during the event. This pack contains a chance to gain the unique Apparatus of Gond along with a chance to collect many other items including the Blacksmith companion.
Embellished Apparatus of Gond: This mount is shaped much like its precursor, the Apparatus of Gond, but has a shiny new finish with vents to expose the magical blue glow illuminating it from within.
Blacksmith Fashion Set - Cost: Thingamabob (Rank 6): With this fashion set there will be no mistaking your skills. This fashion set features Goggles, an Apron and Blacksmith Pants.
10x Mechanical Altars - Cost: Gizmo (Rank 5)
Expendable Doohickey - Cost: Gadget (Rank 4)
Toy Apparatus of Gond - Cost: Sprocket (Rank 3)
Zen Market: Blueprint
You can check the whole details on Neverwinter's official forum. And also there is a PvP Solo Queue Event you can join in. Enjoy the event. As usual, our website will provide you the latest news as well as cheap ADs and items you need!