Neverwinter Sea of Moving Ice Fishing Guide
Fishing could be the main task of the Sea of Moving Ice, which is a part of the grind system, but can also be very profitable. It offers important Reagents to restore the new Relic Artifact Weapons and some special type of RP for them. These can be acquired by catching specific Tier IV fish or can be found within Treasures, while you can only fish at the fishing hole locations. So the fishing guide is given to you.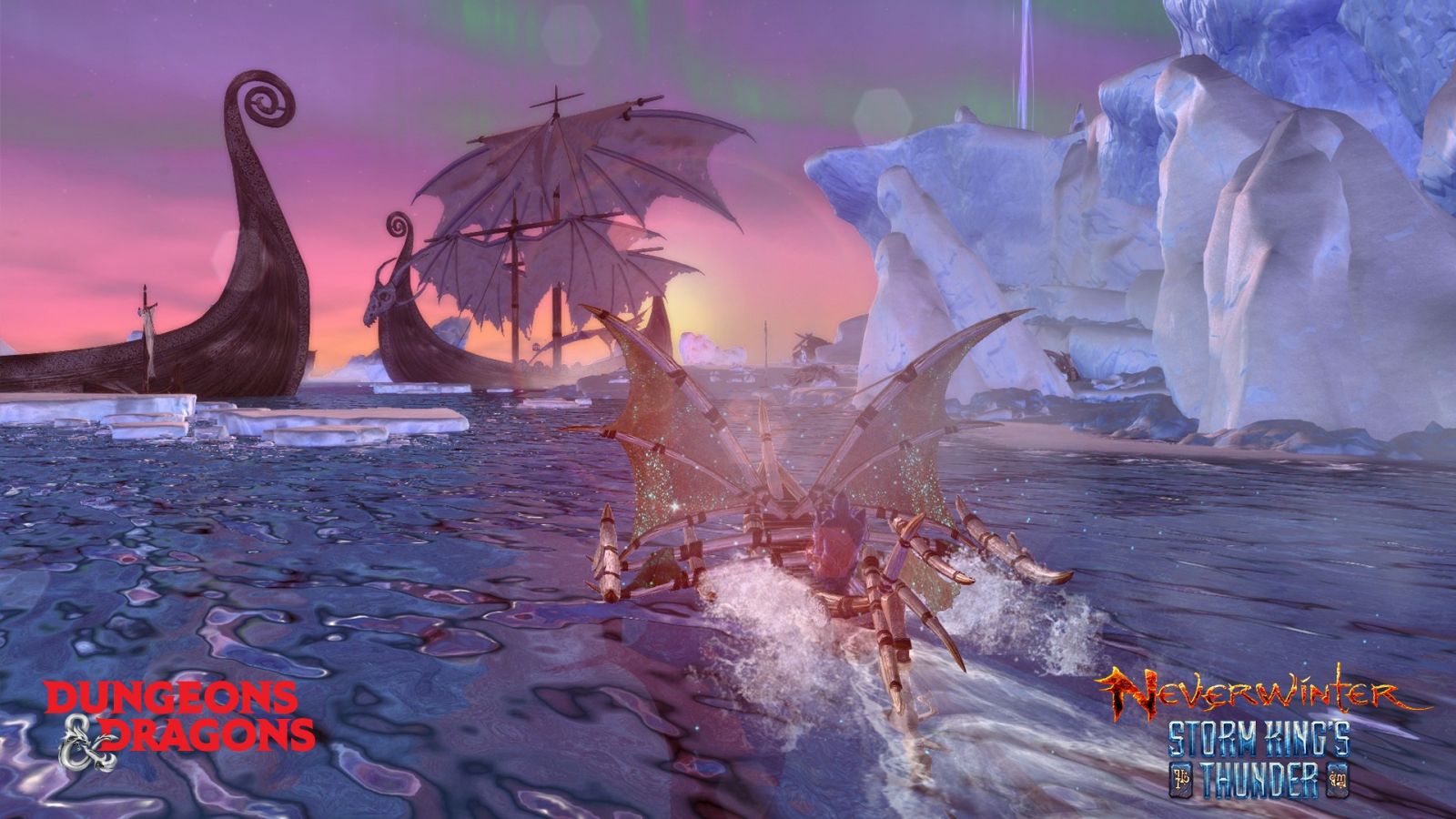 Fishing Location
You'd better fish a location until it disappears. The best spot for Maps alone is the Runestead weekly quest map. It doesn't drop Tier IV that turns into Reagents, but also never vanishes. You can stack the bottles and then go treasure hunt in bulk. Some maps show the spot of the treasure, others show a view from the spot of the treasure. Don't however get discouraged, it's relatively easy. All treasures drop Relics and a selection of either RP, Fish or Reagents. This can include resources that normally only drop from Heroic Encounters and also the Enchanted Fishing Pole. The special boat location lands the Dragonbone Khyek.
Farm the mats from fishing
For this all you want is Tier IV fish and the Maps in a Bottle. You can speed up the process a little bit, because the action bar shows what type of bite you got. If it shows a roman IV or no roman number at all, you set the hook. Otherwise you move slightly and fishing will be canceled. This way you won't have to waste time reeling in stuff you don't want. Of course you can always catch all fish regardless and work towards the Elk Tribe Support. Using this method you burn through your bait pretty fast, so make sure you always have enough with you.
Fishing is profitable
At present fishing is very profitable. In case you're looking for AD it's probably best to sell the Maps outright. People are still hunting for the purple boat and pole slightly overpay. You however get an insane amount of bound RP for the new Relic Artifact Weapons from treasures, which should land you enough for a Legendary rank in no time.
Do you enjoy Sea of Moving Ice? Wish you're fine with the guide, for more information you can check on our webiste. Or you can get cheap Astral Diamonds, items, etc here.